While I'm a devotee of the Golden Age of Comic Books, the feelings are mutual for the Silver Age. I have not limited my collecting to Golden Age material, and am a big fan of the DC and Marvel Silver Age offerings. While I am partial to Marvel's Silver Age heroes (and have collected them for years), I have always enjoyed the silliness of DC's Silver Age treatment of its superheroes, particularly the Superman and Batman stories that appeared between 1950 and 1956.
While my podcast and this blog do not cover the Silver Age, I would highly recommend the Silver Age of Comic Books blog. This blog features regular summaries of Silver Age stories from a variety of sources. If you love the Silver Age as much as I do, you'll really appreciate this site. I particularly enjoyed the post from November 25, 2008 discussing "The Second Life of Batman" from Batman #127, October 1959 (By the way, the cover of this issue features "The Hammer of Thor" long before the Marvel hero came along). This story was great, and featured Professor Carter Nichols, the expert on time travel, who I wrote about in "Comics Then" for Comics Now! #2.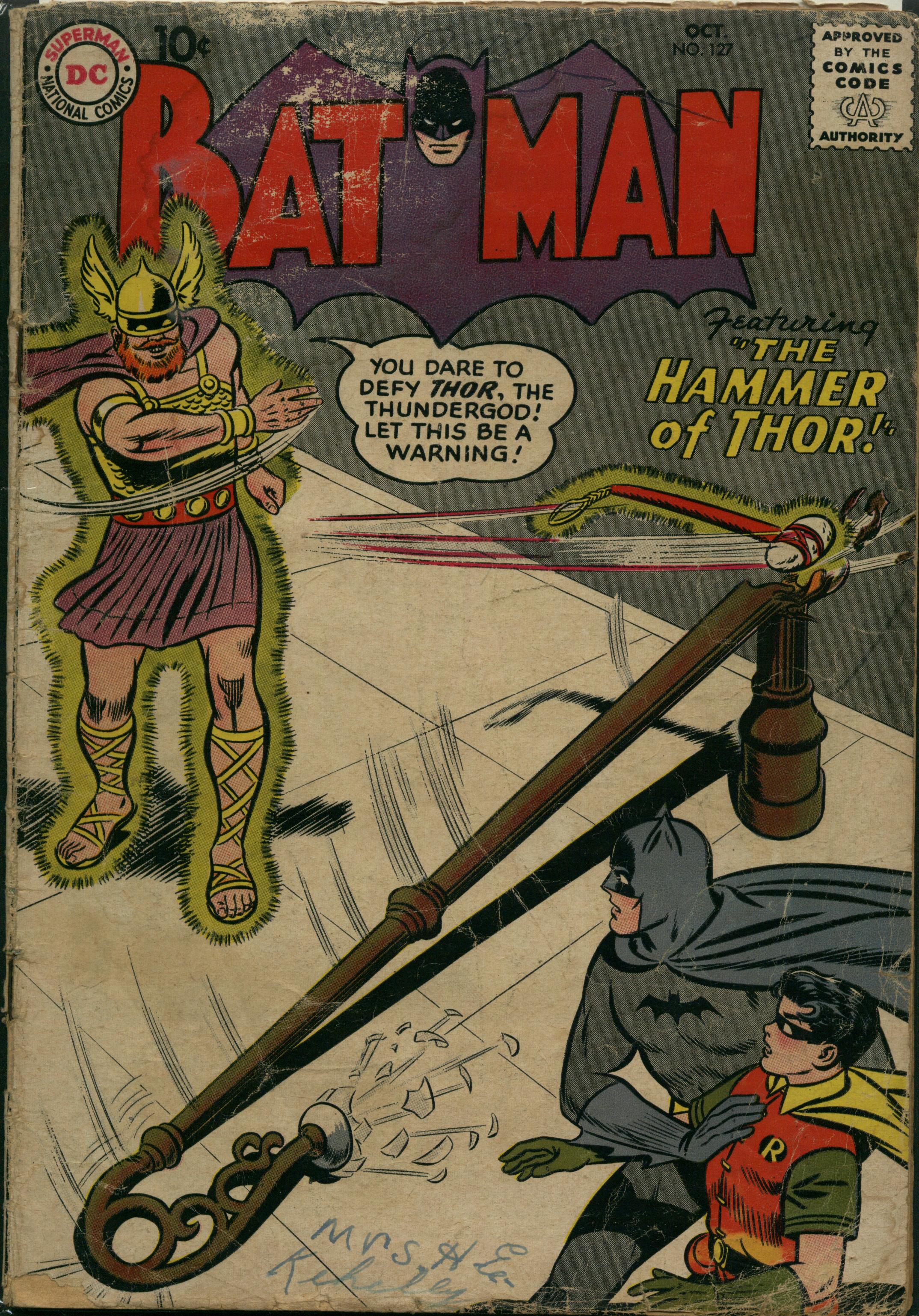 Now, as most of you know, I am a big fan of the Golden Age and Silver Age Batman, and have maintained the Golden Age Batman site for many years. I recently found a new site devoted to the Batman of the 1950's, I Believe in Bat-Mite. If you want to get another take of the 1950's Batman adventures check out this site as well.