Without question, Disney produced more Christmas themed comics than any other publisher during the Golden Age of Comic books. One of their earliest comic book endeavors, Mickey Mouse Magazine, featured a classic Christmas theme on its 27th issue in December, 1937. Later, on its flagship title, Walt Disney's Comics and Stories, many Christmas themed covers appeared, the first being on issue #4 (January 1941). There was also a giveaway copy of this issue published.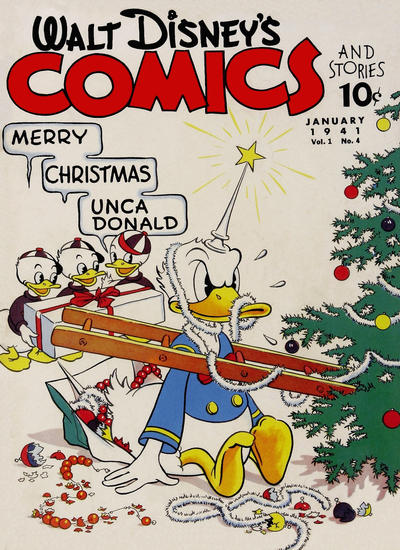 Speaking of giveaways, there were several Disney Christmas comic book giveaways during the Golden Age of Comics. Starting in 1943 and running for 8 issues, Disney and the Firestone Company teamed up to publish a promotional Christmas title, Donald and Mickey. There were other Disney Christmas giveaway titles featuring Donald and Mickey and the rest of the Disney cast of characters, some being reprints of material previously featured in Walt Disney's Comics & Stories.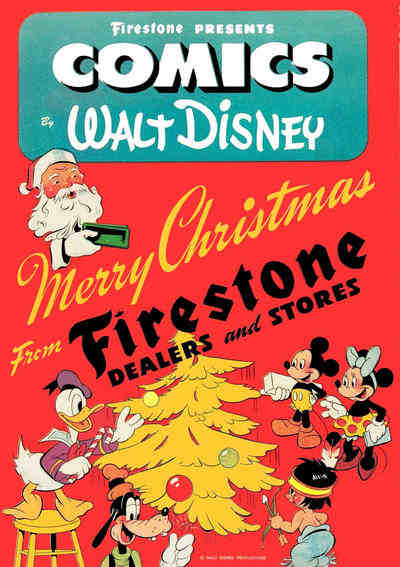 One of the best known and collectible Disney Christmas comics was the Dell title, Christmas Parade. Christmas Parade #1 was published in 1949 and was the very first of the popular Dell Giant series (not limited to Disney comics). Christmas Parade ran annually from 1949 until 1958. Another popular Dell Giant with a Disney Christmas theme was Christmas in Disneyland, the first issue of this title being published in 1957. Many of the Disney Dell Giants featured work by the great Carl Barks.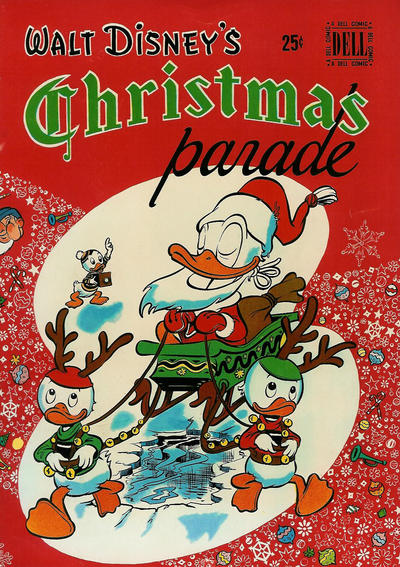 Even Barks' creation, Uncle Scrooge, had Christmas themed covers, such as Uncle Scrooge #s 16, 24 and 40. Of course, Uncle Scrooge was first introduced to the world in a Christmas story, the classic "Christmas on Bear Mountain", from Four Color Comics #178 (January 1947).
You can't beat the Walt Disney Company for some of the classic Golden Age Christmas covers and stories!