As we are about to celebrate the Thanksgiving holiday in the United States, I thought it would be fun to mention some Thanksgiving covers from the Golden Age of Comic Books. As I've discussed several times on the Podcast, there are many Christmas covers to be found, but when it comes to covers featuring a Thanksgiving theme, they are few and far between.
Believe it or not, the two earliest Golden Age Thanksgiving covers that I am aware of, Ace Comics #8 and More Fun Comics #26, both have cover dates of November, 1937. I am not aware of any earlier Golden Age cover with a Thanksgiving theme.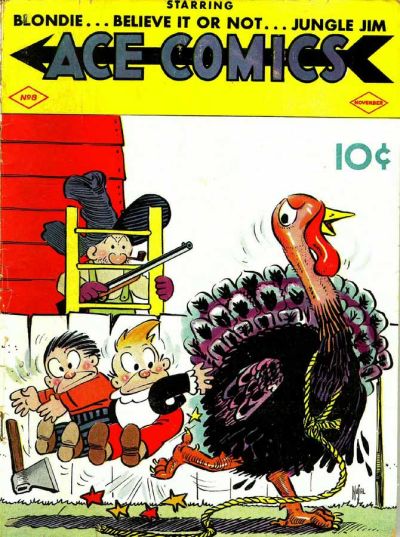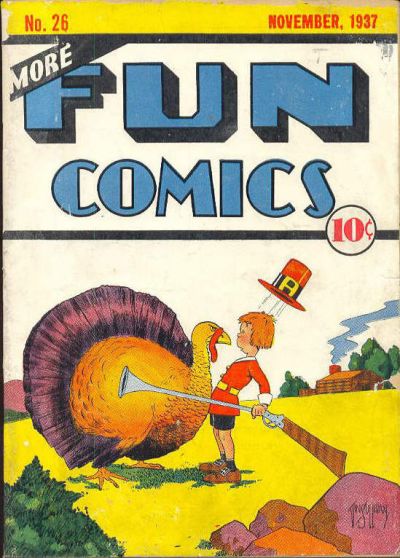 One of the next earliest Thanksgiving covers was Walt Disney's Comics & Stories #2 (November, 1940) and features Donald Duck trying to catch the elusive turkey (It's kind of weird that a duck in cloths is trying to catch a turkey to eat for Thanksgiving dinner). Walt Disney's Comics & Stories gave us another Thanksgiving themed cover the following year on issue #15 (November, 1941).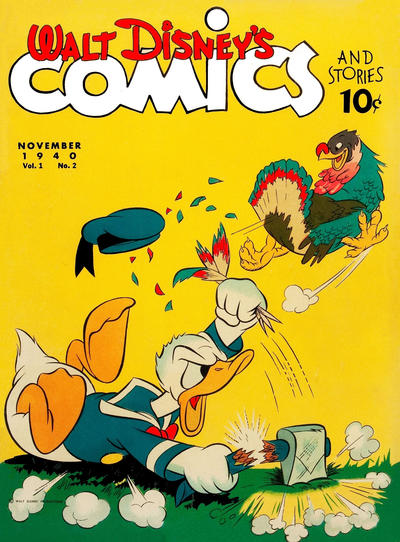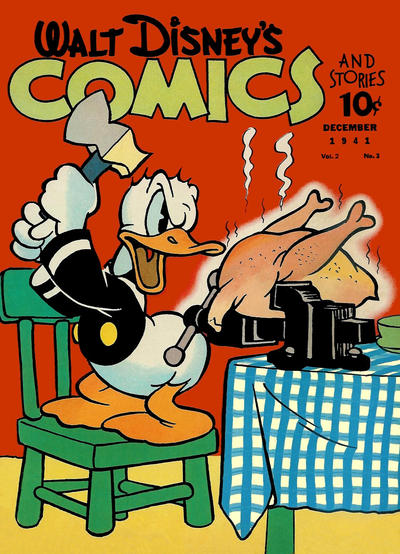 The only superhero Golden Age Thanksgiving cover I could find is Comic Cavalcade #18 (December 1946-January 1947) and features Wonder Woman, Green Lantern and The Flash. By the way, why couldn't The Flash catch that turkey?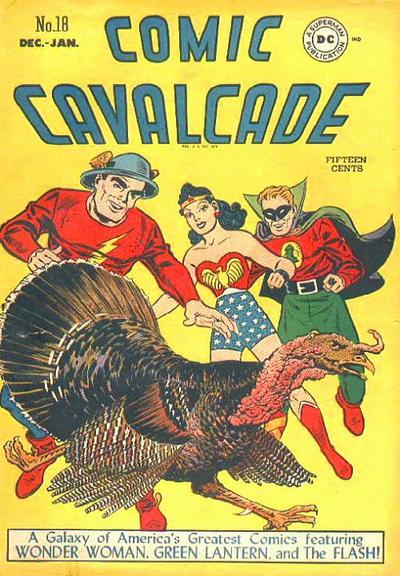 If there are other Thanksgiving themed Golden Age covers not pictured here earlier than 1940 please leave a comment to let me know. There are others from after 1940 (i.e., New Funnies #70 from 1942 featuring Andy Panda as a Pilgrim) I have not pictured, but I would be curious if there are others between 1935 and 1940.
Happy Thanksgiving!
Update: December 1, 2008 – After writing this entry, I realized that I left out what was very likely the very first Thanksgiving cover, Famous Funnies #16 (November 1935) as shown below. Better late than never!