As we move full swing into the Christmas season, I thought I would look for the very first Golden Age Christmas cover to be published. I guess I am using the term "Golden Age" loosely as the "official" start of the Golden Age was in 1938 (Action Comics #1), but when looking for certain "firsts" I tend to go back to the publication of Famous Funnies #1 (July 1934), credited as being the first successful newsstand comic book.
I didn't have to look far, because Famous Funnies #5 (December 1934) features the very first Christmas cover to appear on a newsstand comic book. Although not really a "classic" Christmas cover, it features Santa Claus, and that's good enough for me!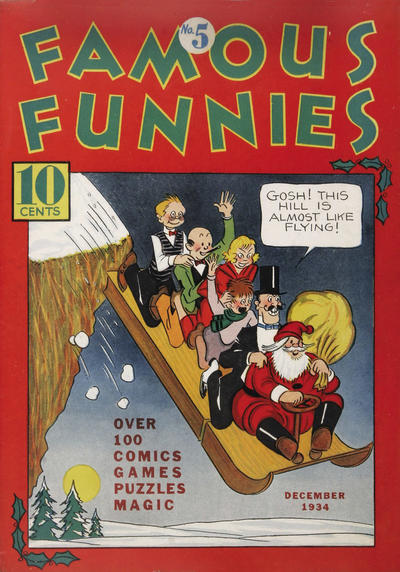 Famous Funnies continued their tradition of publishing Christmas covers, and their 1935 issue (#17), 1936 issue (#29) and 1937 issue (#41) also featured Christmas covers. These covers all feature the Jolly Old Elf, with #17 featuring many of the characters that appeared in Famous Funnies. Number 17 is also considered the second comic book Christmas cover to ever appear on the newsstands.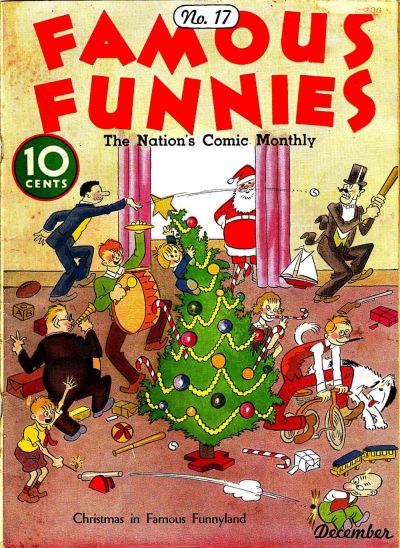 I hope you enjoy these very early Golden Age Christmas covers from Famous Funnies!