It's time for the celebration of Christmas at the Golden Age of Comic Books Blog and Podcast!  I hope that you and yours have a wonderful Holiday Season, and that your time is spent with family and friends.  Here are a couple of Christmas covers from the Golden Age of Comic Books that are guaranteed to put you in the Christmas Spirit.
The first is a classic cover from Walt Disney's Comics and Stories #4 (January 1941).  This is the first Christmas cover for this title.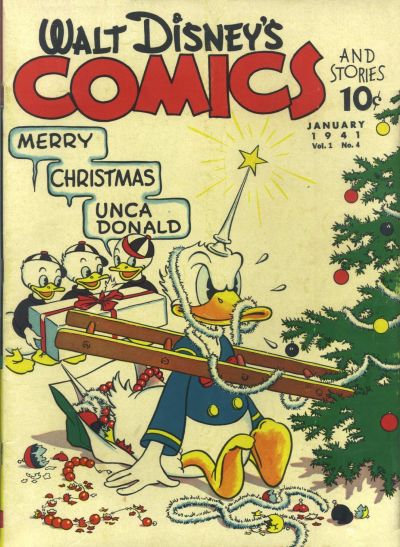 Here's a classic Santa Claus cover from Four Color Comics #91 (December 1945).  Four Color Comics (Dell Publishing) featured an issue of Santa Claus Funnies every Christmas for many years.
Merry Christmas!